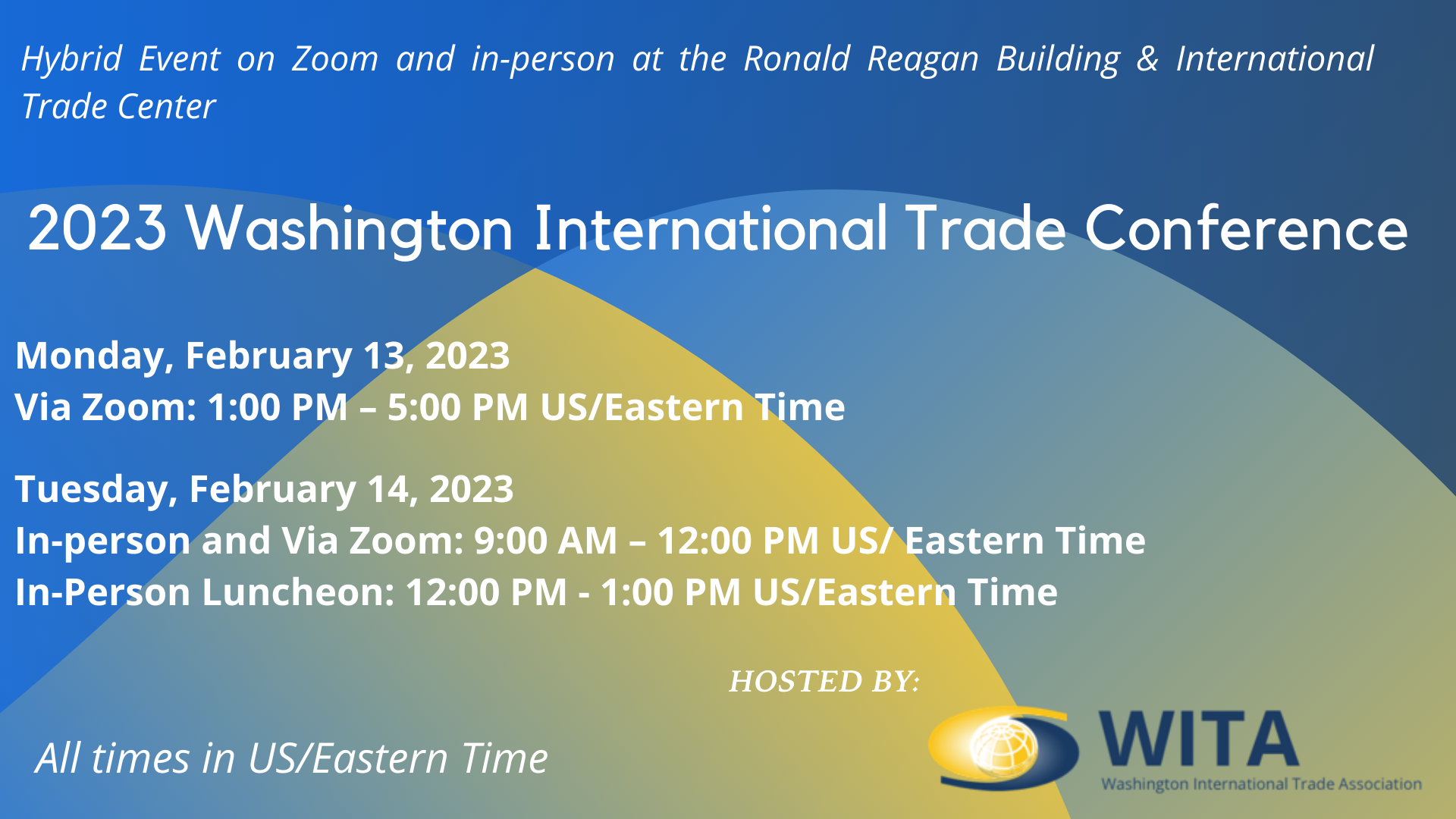 Monday, February 13, 2023
Via Zoom: 1:00 PM – 5:00 PM US/Eastern Time
Tuesday, February 14, 2023
In Person and Via Zoom: 9:00 AM – 12:00 PM ET
In Person Luncheon: 12:00 PM – 1:00 PM ET
---
In-Person Sessions and Luncheon to be held in the Pavilion Room at the Ronald Reagan Building and International Trade Center in Washington, DC | 1300 Pennsylvania Ave, NW, Washington, DC
Schedule and Ticket Information
Virtual: Monday, February 13, 2023 1:00 PM – 5:00 PM US/Eastern Time
Hybrid: Tuesday, February 14, 2023 9:00 AM – 12:00 PM US/Eastern Time
In-Person Luncheon: Tuesday, February 14, 2023 12:00 PM – 1:00 PM US/Eastern Time
---
Ticket Prices
Virtual and In-Person

(Including Luncheon Tickets)

WITA Members – $300

Government/Embassy/Student (WITA Member) – $250

Non-WITA Member – $400

Virtual Only

WITA Member – $200

Non-WITA Member – $300
*All non-member tickets come with a complimentary one-year WITA Membership!
WITA has a 48-hour cancellation policy. Any cancellations made within 48 hours of this event will be charged to cover costs.
---
Program Agenda
MONDAY, February 13: All Sessions Via Zoom (all times U.S./Eastern Time)
1:00 PM ET: WTO Update featuring Angela Ellard, Deputy Director-General, World Trade Organization
1:45 PM ET: Climate Diplomacy and Trade – a NextGenTrade(™) discussion
2:30 PM ET: Making a More Meaningful TTC in its 3nd Year
3:15 PM ET: Trade, Supply Chains and Industrial Policy
4:00 PM ET: U.S.-China Trade and National Security
TUESDAY, February 14: In-person with Livestream via Zoom (all times U.S./Eastern Time)
8:30 AM ET: Doors open for networking breakfast
9:00 AM ET: Day 2 Conference Start Time (Zoom Room Opens for Online Attendees)
9:05 AM ET: Welcoming Remarks
9:10 AM ET: Update from Congress featuring U.S. Senator Mike Crapo (R-ID)
10:00 AM ET: Update on the Administration's Trade Agenda, featuring Marisa Lago, U.S. Under Secretary of Commerce for International Trade
11:00 AM ET: Trade Around the World Ambassadors Roundtable
12:00 PM ET: Networking Luncheon
---
Why Should You Attend? Why Should you Sponsor?
Attendees will be able to learn about key issues driving the national trade debate and network with thought leaders on trade. Sponsors will get visibility for their brand or firm with trade leaders from across the U.S. government (Administration and Congress), embassies, businesses, law, academia, and trade practitioners from across industries and sectors.
---
Sponsorship Opportunities
Benefactor – $25,000
Executive – $10,000
Patron – $5,000
All sponsors receive tickets to the Conference, savings on WITA/WITF Annual Dinner, and more!
Thanks to our 2023 Conference Sponsors!
Benefactor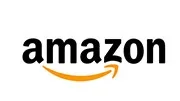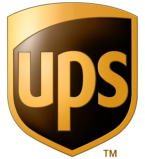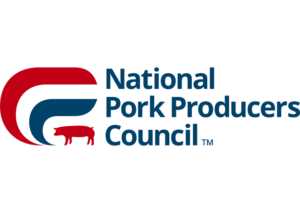 Executive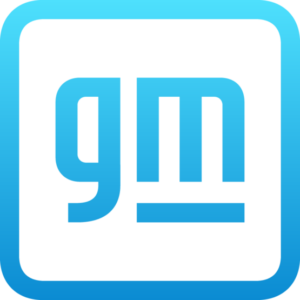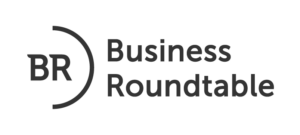 Patron