The U.S. – Colombia Free Trade Agreement entered into force on May 15, 2012. On May 10, 2022, in partnership with the Embassy and the Ministry of Trade, Industry and Tourism of Colombia, WITA held an event featuring a distinguished group of speakers to look back at the last 10 years of U.S.- Colombia trade and relations, and to look forward to the future of the relationship between the U.S. and this important trading partner. 
Event Agenda and Speakers
1:20 – Welcoming Remarks
Kenneth Levinson, WITA Executive Director
3:20 – 200 Years of Bilateral Relations
Juan Carlos Pinzón Bueno, Ambassador of Colombia to the United States
23:45 – Taking Advantage of FTA Opportunities for the Agribusiness Sector in Both Countries
Jorge Enrique Bedoya, President, Colombian Farmers Society (SAC)
Gonzalo Moreno Gómez, Executive President, National Poultry and Egg Producers Federation (FENAVI)
Augusto Solano, President, Association of Flower Exporters (Asocolflores)
Jim Sutter, CEO, U.S. Soybean Export Council (USSEC)
Maria Zieba, Assistant Vice President, International Affairs, National Pork Producers Council (NPPC)
Moderator: Kenneth Smith Ramos, Partner, Agon; Former Chief Negotiator for the USMCA; Former Director of the Trade Office at the Embassy of Mexico
52:25 – Successful Stories of Trade and Investment
Arrow Augerot, Director, International Policy, Americas, Amazon
Fabrizio Opertti, Manager, Integration and Trade Sector, Inter-American Development Bank (IDB)
Luis Fernando Restrepo, Chief Executive Officer, Crystal SAS
Davis Warlick, Executive Vice President, Parkdale Mills
Moderator: Flavia Santoro, President, Procolombia
1:15:00 – The Roadmap: Negotiation and Approval by Congress
Representative Kevin Brady, Ranking Member, House Committee on Ways and Means
Hernando José Gómez, President, Asobancaria, the Banking and Financial Institutions Association of Colombia; former Chief Colombian Negotiator of the U.S.- Colombia Free Trade Agreement; and former Colombian Ambassador to the WTO
Everett Eissenstat, Chair of North America and Global Trade Lead, Edelman Global Advisory; former Lead U.S. Negotiator of the U.S–Colombia Free Trade Agreement; former Chief Trade Counsel, Senate Finance Committee
Moderator: Ileana Ros-Lehtinen, Senior Advisor, Akin Gump Strauss Hauer & Feld LLP; Former Member of the U.S. House Representatives
1:43:00 – Assessment and Outlook of the U.S.-Colombia Trade Partnership
María Ximena Lombana, Minister of Trade, Industry and Tourism, Government of Colombia
Arun Venkataraman

, Assistant Secretary for Global Markets and Director General of the U.S. & Foreign Commercial Service

Introductory Remarks: Eric Farnsworth, Vice President and head of the Washington, DC office of the Council of the Americas and Americas Society
2:16:10 – Envisioning the Next Ten Years of Bilateral Relations
Marta Lucía Ramírez, Vice President, Colombia and Minister of Foreign Affairs, Government of Colombia
Introductory Remarks: Thomas F. "Mack" McLarty, Chairman, McLarty Associates
SPEAKER BIOGRAPHIES
Arrow Augerot
Arrow Augerot is the Director of Americas Public Policy at Amazon where she leads a team that advocates on a broad range of international economic issues with the US Government and public policy issues facing Amazon in Canada and Latin America. Prior to joining Amazon, Arrow served as the Assistant U.S. Trade Representative for Congressional Affairs (Acting), where she managed USTR's outreach to Congress and served as the primary point of contact for Members of Congress and their staffs on a variety of issues, most notably the Trans-Pacific Partnership agreement.
Before serving in the Office of Congressional Affairs, Arrow was the Deputy Assistant U.S. Trade Representative for APEC Affairs & Localization Barriers to Trade from 2008 to 2013. In this capacity, she was responsible for developing and implementing U.S. trade policy in APEC, and advanced work on digital trade and supply chain facilitation issues. She also led an interagency task force to develop and execute a more strategic and coordinated global approach to addressing localization barriers to trade. Also at USTR, Arrow served as Deputy Assistant U.S. Trade Representative for Korea (2006-2008) and as the Director for Telecommunications and Electronic Commerce Trade Policy (2004-2006). Prior to joining USTR, Arrow held a number of positions at the U.S. Department of Commerce, including senior analyst in the Office of Technology and Electronic Commerce and special assistant to the Under Secretary of International Trade. Arrow received her M.A. in Foreign Affairs/International Political Economy from the University of Virginia and her B.A. in Political Science from The Colorado College. She resides in Washington, DC with her husband and two children.
Jorge Enrique Bedoya
Jorge Enrique Bedoya is the President at the Colombian Farmers Society. He is the former Deputy Minister of Defense for Policy and International Affairs; Former Director of Sustainable  Development and Bavaria Foundation and Former President of Colombian Poultry and Egg Producers Federation (FENAVI). He has a Master of Public Policy at Harvard Kennedy School.
Kevin Brady
U.S. Congressman Kevin Brady is a pro-family, pro-small business conservative who proudly represents the Eighth Congressional District of Texas. 
Widely recognized as a national economic leader, Kevin is only the third Texan in history to chair the powerful House Ways & Means Committee – considered to be the most influential committee in Congress – with control over taxes, international trade, health care, Medicare, Social Security and welfare. 
As Chairman, he led a historic reform of America's tax code, the first in 30 years. These tax cuts for families and local businesses restored America to the most competitive economy in the world, leading to millions of new jobs, the highest household income and lowest poverty rate in half a century, and a return of U.S. jobs and investment from overseas. 
A champion of free enterprise and American-made energy, Kevin's first achievement as Chairman was successfully negotiating on behalf of Speaker Paul Ryan for an end to the 40-year ban on selling U.S. crude oil overseas, leading to American energy independence.
His successful initiatives also include the first reform of the IRS in two decades, passage of President Trump's US-Mexico-Canada trade agreement (USMCA), sweeping reform of Americas' retirement system in the form of The Family Savings Act, a historic national ban on surprise medical bills, elimination of the ObamaCare individual mandate and the three largest ACA taxes, and making the Research & Development tax credit permanent to ensure research into key medical breakthroughs and technologies occur here in  America rather than in foreign countries. 
He is a recognized national leader in free trade, and while Chairman of the Ways and Means Trade Subcommittee, he helped secure approval of trade agreements with Columbia, Panama and South Korea. In Congress, he has helped successfully secure passage of 13 of America's 15 free trade agreements, including the USMCA. He was the White House point man for the Central American trade agreement, and in 2016 authored the first successful major reform of trade rules since 9/11 to speed-up secure, legal trade of products across U.S. borders. 
Kevin served as Chairman of the Joint Committee on Taxation and as a member of the Joint Economic Committee of the House and Senate. He has chaired both the Health Care and Trade Subcommittees of Ways and Means. Prior to his election to Congress, Kevin worked as a Chamber of Commerce executive for 18 years and served six years in the Texas House of Representatives, where he was named Top Ten Legislator for Families & Children and one of Five Outstanding Young Texans. Kevin is a Distinguished Alumni of the University of South Dakota. 
Juan Carlos Pinzón Bueno
The Honorable Juan Carlos Pinzón is the Ambassador of Colombia to the United States. Most recently, Pinzón served as Minister of Defense of Colombia for nearly four years. Under his leadership, the armed forces dealt the most severe blows to terrorist organizations and criminal bands, highly degrading their capabilities, structure, and leadership. This resulted in improved security conditions throughout the country and the lowest homicide rate in 35 years. During his tenure, the armed forces' equipment and training was modernized, the welfare of soldiers and their families was improved, and a transformation plan for the next 20 years was designed. Colombia also became an exporter of security expertise, aiding over 60 nations. Prior to serving as Defense Minister, Pinzón was Chief of Staff to President Juan Manuel Santos (2010–2011) and Vice Minister of Defense (2006-2009). In 2011 the World Economic Forum selected him as a Young Global Leader. He has also served as Senior Advisor to the Executive Director of the World Bank, Vice President of the Colombian Banking Association, Assistant Vice President of Investment Banking at Citibank, Private Secretary and Chief of Staff for the Ministry of Finance, and Economist for Colombia at Citigroup. Pinzón taught economics at the Pontificia Universidad Javeriana and the Universidad de Los Andes. A native of Bogotá, Pinzón received an honorable mention for his outstanding academic performance while earning a Bachelor of Science degree in Economics. He holds a Master of Science in Economics from the Pontificia Universidad Javeriana in Bogotá, and was awarded a scholarship to receive his Master's in Public Policy from Princeton University's Woodrow Wilson School of Public and International Affairs. Pinzón also completed advanced courses in international relations and strategic studies at Johns Hopkins University, and in science and technology at Harvard University. 
Everett Eissenstat
Everett Eissenstat serves as the Chair for US and Canada and Global Trade Lead for EGA where he leads a team of policy, political and technical experts to provide business, NGO's and thought leaders with integrated strategies and counsel on regulatory issues and policymaking including in the areas of automotive, financial services, food and beverage, health, manufacturing, retail, and technology. In addition, He also leads EGA's Global Trade practice in advising clients seeking to leverage government policies, international institutions, and geopolitical dynamics to achieve their strategic international economic and trade objectives. 
He most recently served as the head of Global Public Policy at General Motors where he was a key advisor to the CEO and led a team of government relations professionals. Prior to joining GM, Everett served as Deputy Assistant to the President for International and Economic Affairs and Deputy Director of the National Economic Council. Reporting to the President, the National Security Advisor, and the Director of the National Economic Council. Everett coordinated interagency policy development and implementation on international economic policy matters. He also served as the President's personal representative and principal negotiator to the G-7 and G-20 economic summits and led interagency preparations for all international summits, including the Asia-Pacific Economic Cooperation (APEC) Forum, the Summit of the Americas, and the United Nations Climate Change Conference (UNCCC).
Previously Everett held key roles in the House, Senate, and the Office of the US Trade Representative. As Chief International Trade Counsel for the Senate Finance Committee (2011-2017 and 2001-2006), he built and led professional international trade policy teams for two chairmen and negotiated and gained the approval of legislation implementing bilateral trade agreements with Korea, Panama, and Colombia 
As Assistant US Trade Representative for the Americas (2006-2011), he led negotiations of comprehensive bilateral free trade agreements with Colombia, Panama, and Peru, as well as the Dominican Republic. He also served as Legislative Director for Rep. Jim Kolbe. He holds a JD, cum laude, from the University of Oklahoma, an MA in Latin American Studies from University of Texas at Austin, and a BS in Political Science and Spanish from Oklahoma State University. 
Hernando José Gómez
Hernando Jose Gomez is the President of Colombia's Banks Association. He is the former Chief Negotiator of the Free Trade Agreement between Colombia and the U.S., Former Director of National Planning Agency and Co-director of the Colombian National Bank. MA and MPhil in Economics; PhD candidate, Yale University. 
Gonzalo Moreno Gómez
Gonzalo Moreno Gomez is the Executive President of the National Poultry Federation of Colombia. He is the prior Secretary General of the Colombian Association of Flower Exporters. Specialist in Commercial Law and Tax Law; Masters in Private Law of the Universidad de los Andes. 
María Ximena Lombana
María Ximena Lombana is Colombia's Minister of Trade, Industry and Tourism. She became a lawyer from the Universidad del Rosario, with a master's degree in International Business Law from the Washington College of Law, which in turn belongs to the American University, and a master's degree in Commercial Law from the University of Paris II- Panthéon-Assas.
Likewise, the Minister of Commerce, Industry and Tourism was a professor of Commercial Company Law at the universities of Rosario and La Sabana for 10 years. She has worked as manager of strengthening programs in the National Agency for Legal Defense of the State and also in the Attorney General's Office.She held the positions of Minister Plenipotentiary at the Colombian embassies in Spain (2014-2015) and France (2003-2005), as well as First Secretary at the Colombian Mission to the United Nations (1998-1999).
She was also Secretary General of the Ministry of the Interior for two years and Bancóldex for three years. Her activities in the private sector include her participation as a partner in the law firms Cremades & Calvo Sotelo and Lombana Villalba Abogados.
Additionally, she has been an Arbitrator of the Arbitration and Conciliation Center of the Bogotá Chamber of Commerce (Commercial Law and Administrative Law), since January 2006. Added to this is her management as a researcher of the Legal Department of the Organization of American States (OEA ) and as an advisor to the Center for the Fourth Industrial Revolution of the World Economic Forum (WEF).
Mack McLarty 
Thomas McLarty is the Chairman of McLarty Associates. He co-founded McLarty Associates in 1998 following a distinguished record of business leadership and public service, including various roles advising three US Presidents: Bill Clinton, George H. W. Bush, and Jimmy Carter. Mr. McLarty is also Chairman of the McLarty Companies, a fourth-generation family transportation business.
As President Clinton's White House Chief of Staff, Mr. McLarty helped enact the historic 1993 deficit reduction package, the North American Free Trade Agreement, the Family and Medical Leave law, and the landmark welfare reform legislation that enabled more than 6.8 million people to move from welfare to work. He also organized the successful 1994 Summit of the Americas in Miami, which ultimately led to his appointment as Special Envoy for the Americas in 1997.
As Counselor to President Clinton, Mr. McLarty advised on a broad range of international and domestic issues. He traveled to the Persian Gulf on the president's behalf to build financial support for the Bosnian peace process, led the US delegation to the inauguration of South Korean President Kim Dae-jung, and signed the peace accords that brought peace to Guatemala for the first time in three decades. Mr. McLarty planned US participation in the 1998 Summit of the Americas in Santiago, and participated in several G-7 and APEC Summits.
Prior to his government service, Mr. McLarty was Chairman and Chief Executive Officer of Arkla, a Fortune 500 natural gas company. During his tenure Arkla grew into the nation's largest natural gas distributor, with customers in eleven states and significant exploration and pipeline operations. Mr. McLarty was appointed by President Bush to the National Petroleum Council and the Council on Environmental Quality, and he was a member of the St. Louis Federal Reserve Board from 1989 through 1992. Mr. McLarty is a frequent public speaker, and has published numerous articles on US trade and foreign policy. He has served on the boards of many corporate and non-profit institutions including as a Director of Union Pacific and the Acxiom Corporation, and on the boards of the Bush Clinton Katrina Fund, the Council of the Americas, the InterAmerican Dialogue, Ford's Theatre, and the Center for the Study of the Presidency. In addition, he serves as a Senior International Fellow at the US Chamber of Commerce and is a member of the Council on Foreign Relations.
Mr. McLarty is the recipient of the Secretary of State's Distinguished Service Medal; the highest civilian honors of Argentina, Brazil, Chile, Mexico, Nicaragua, Panama, and Venezuela; and the Center for the Study of the Presidency Distinguished Service Award. Mr. McLarty is a summa cum laude graduate of the University of Arkansas.
Representative Gregory Meeks
Representative Gregory Meeks is the Chairman of the House Foreign Affairs Committee. Congressman Meeks is the first black Member of Congress to serve as Chair of that committee. Meeks is a multilateralist with decades of experience in foreign policy. He believes that the United States should build coalitions around our interests and work with other countries to build a stable and prosperous future.
He is a senior member of the House Financial Services Committee, where he served as the Chairmen of the Subcommittee on Consumer Protection and Financial Institutions which oversees all financial regulators such as, FDIC, Federal Reserve and all matters pertaining to consumer credit and the stability of the banking system. Rep. Meeks previously served as a Dodd-Frank conferee. Key provisions in the Wall Street reform law – including its stress testing requirement, the creation of the Office of Minority and Women Inclusion at the financial regulatory agencies, and the requirement that U.S. public companies who use natural resources to report their due diligence in stamping out conflict minerals– were co-authored by Congressman Meeks and remain in the law today. Rep. Meeks introduced a bill that would require government contractors and public companies to submit data on the racial, ethnic, and gender composition of their corporate boards.
Fabrizio Opertti
Fabrizio Opertti is the Manager of the Integration and Trade Sector at Inter-American Development Bank. Mr. Opertti coordinates the sector's operational program and technical assistance, the support to regional initiatives, policy research agenda and capacity building programs, as well as several public-private policy dialogues and inter-institutional partnerships with international trade and multilateral agencies, with the goal of promoting trade and investment, economic integration and regional cooperation in Latin America and the Caribbean (LAC).
Prior to his appointment, he led the Trade and Investment Division (TIN) between 2011 and 2018, where he led the Bank's support to LAC countries in trade facilitation – including border coordinated management, trade logistics and single electronic windows for trade – as well as goods and services export promotion and international investment attraction operations. Mr. Opertti also led an IDB Group-wide team in the design and implementation of ConnectAmericas, the first social network for business in the region designed to help small and medium-sized enterprises (SMEs) carry out more and better international trade and investment transactions. It was launched in March 2014 and currently has over 370,000 business people registered from over 209 countries and territories.
During his 20-year tenure at the Bank, Mr. Opertti has also led the creation and organization of several key IDB's pan-regional trade events, including the CEO Summit of the Americas (Colombia 2012, Panama 2015, Peru 2018), the Global Services-Outsource2LAC Business Forum (Uruguay 2011, Colombia 2012, Argentina 2013, Guatemala 2014, Mexico 2015, Costa Rica 2017, Argentina 2019 and the virtual version of the forum – O2LAC Virtual 2020), the Asia-LAC Fora (Korea 2007, 2011, 2015, 2017 and 2019; China 2010, 2012, 2014, 2016 and 2018; Japan 2013 and 2016), among others.
Mr. Opertti holds an MBA from Johns Hopkins' School of Business, a master's in science in Foreign Service from Georgetown University's School of Foreign Service, and a Bachelor of Arts in International Political Economy from American University.
Marta Lucía Ramírez
Marta Lucía Ramírez is the Vice President and Foreign Minister of Colombia. She is a former senator, former minister of defense and foreign trade, and past presidential candidate. 
Elected Senator of Colombia in 2006, Ramírez introduced legislative initiatives to permit women to attain the rank of General in the Military Forces of Colombia, and to mandate English teaching in schools. Ramírez was Colombia's first female Minister of National Defence, serving from 2002 to 2003 in the administration of President Álvaro Uribe Vélez, and the second woman in Latin America to hold this title. She has also served as the 6th Minister of Foreign Trade of Colombia, from 1998 to 2002.
In 2009 she resigned from the Senate to run as a candidate for the 2010 Conservative Party's presidential nomination, finishing third to the eventual Conservative nominee Noemí Sanín Posada. In 2014, she once again ran for the Conservative nomination, this time winning the nomination, but ultimately finishing third in the first round of the 2014 presidential election. Ramirez is also a member of Washington D.C. based think tank, The Inter-American Dialogue. In 2018, Ramírez became the first woman elected to serve as Vice President of Colombia, running on a ticket with Iván Duque Márquez.
Kenneth Smith Ramos
Kenneth Ramos is International Expert in Trade Agreements at AGON. Ken focuses on helping international clients to identify trade and foreign direct investment opportunities derived from the new generation of Free Trade Agreements (FTAs) that Mexico has negotiated, such as CPTPP, the MX-EU FTA, and the NAFTA/USMCA. Ken also advises clients who face trade barriers and assists them in developing strategies to obtain or expand access into key international markets, including Mexico.
Prior to joining Agon, Ken served as Mexico´s Chief Negotiator for the modernization of the North American Free Trade Agreement (NAFTA) that led to the signing of the USMCA. He has been an integral part of Mexico's negotiating team representing several government agencies, and began his career with the team negotiating the NAFTA in 1992. Ken holds a Bachelor's degree in International Affairs from Georgetown University, and a Master's degree in International Economics from Johns Hopkins, School of Advanced International Studies (SAIS).
Luis Fernando Restrepo
Luis Fernando Restrepo is the CEO of Crystal S.A.S., a company dedicated to the production and commercialization in Latin America of brands such as Gef, Punto Blanco, Baby Fresh y Galax. With an MBA degree from University of Chicago, he has served as Independent Director of Bancolombia S.A. during 2016. He previously worked at The Marmon Group of Chicago and was part of the Leadership Rotational Program in Chicago at The Rego Company in planning production and Hammond Organ Company in financial accountability.
Ileana Ros-Lehtinen
Former U.S. Rep. Ileana Ros-Lehtinen (R-FL) is a Senior Advisor at Akin Gump Strauss Hauer & Feld LLP. Previously, she served for almost three decades as a member of Congress representing diverse areas in South Florida.
Rep. Ros-Lehtinen was the Chairwoman emeritus of the House Committee on Foreign Affairs and the Chairwoman of the Subcommittee on the Middle East and North Africa (MENA). In these roles, she led on pressing foreign policy issues, including championing the advancement of freedom and democracy for all, fighting Islamist extremism; supporting free trade agreements with Colombia, Panama and South Korea; and imposing sanctions on human rights violators in Venezuela.
Prior to becoming the Chairwoman of the Foreign Affairs Committee, Rep. Ros-Lehtinen served as Chair of the Subcommittee on the Middle East and Central Asia; International Operations and Human Rights; International Economic Policy and Trade; and Africa; and as Vice-Chair of the Subcommittee on the Western Hemisphere.
Rep. Ros-Lehtinen also served on the House Permanent Select Committee on Intelligence and was a member of the CIA Subcommittee and the National Security Agency and Cybersecurity Subcommittee.
A strong proponent of education, Rep. Ros-Lehtinen holds multiple education degrees, including an Ed.D. from the University of Miami, and master's and bachelor's degrees from Florida International University. She began her career as a Florida certified teacher, and then founded, and served as the principal of, a private bilingual elementary school.
Falvia Santoro
Falvia Santoro is the President of Procolombia and a Lawyer. She has extensive experience in developing and managing institutional relationships with the private sector, strengthening strategic and commercial alliances for fundraising. Her professional experience spans several sectors, from information services consulting, sales in the insurance sector, non-profit institutions, and two presidential campaigns with important achievements in each of them.
Augusto Solano
Augusto Solano is the President of the Association of Flowers Exporters (Asocolflores) He has wide managerial experience in trade associations, agribusiness, banking and government. Member of the Board of Directors of several trade associations, universities and banks in Colombia, and floriculture organizations in the United States and Europe.He completed his MBA studies in The Wharton School, University of Pennsylvania.
Jim Sutter
Jim Sutter is the CEO of the U.S. Soybean Export Council (USSEC). He grew up on a crop and cattle farm in northeastern Colorado and received a degree in agricultural business / economics from Colorado State University. Jim joined USSEC as CEO in 2010 after over 30 years of industry experience with Cargill, Inc. Since joining USSEC, he has led strategy development to ensure that the organization's key focus is on differentiating and building a preference for U.S. Soy while also ensuring market access. Jim is active working with various industry associations around the world on behalf of U.S. Soy.
Arun Venkataraman
Arun Venkataraman is the Assistant Secretary of Commerce for Global Markets and Director General of the U.S. and Foreign Commercial Service. He was appointed by President Joseph R. Biden and confirmed by the U.S. Senate on April 7, 2022, to lead the federal government's efforts to promote exports abroad and attract inward investment. He was officially sworn in on April 25, 2022.
Venkataraman has over 20 years of experience advising companies, international organizations and the U.S. government on international trade issues. Most recently, he served as Counselor to the Secretary of Commerce, advising the Department on trade and other international economic matters. Before joining the Biden-Harris Administration, Arun was a Senior Director at Visa, leading global government engagement strategy on a range of international policy issues including digital economy, trade, tax and sanctions. He also served as Trade & Investment Policy Advisor at Steptoe & Johnson LLP, where he counseled multinational firms and other organizations on e-commerce, intellectual property rights and U.S. and foreign trade policies.
During the Obama Administration, Venkataraman served as ITA's first-ever Director of Policy, where he helped shape the U.S. government's responses to critical challenges faced by firms in the U.S. and in markets around the world, including China and India. He also served in the Office of the U.S. Trade Representative (USTR) where he led the development and implementation of U.S.-India trade policy, for which he received the agency's Kelly Award for outstanding performance and extraordinary leadership. He also served as USTR's Associate General Counsel, representing the United States in litigation before the World Trade Organization and in negotiations on international trade agreements. Prior to USTR, Arun was a Legal Officer at the World Trade Organization, and served as Law Clerk for Judge Jane A. Restani at the U.S. Court of International Trade. Born in Coimbatore, India, and raised in Houston, Venkataraman holds a J.D. from Columbia Law School, a Master of Arts in Law and Diplomacy from the Fletcher School of Law and Diplomacy, and a B.A. from Tufts University.
Davis Warlick
Davis Warlick is the Chairman and CEO of Parkdale Mills, Inc. Since 1916, Parkdale has strived to be the premier yarn spinner in the world. The company's vision for the future revolves around a perpetually changing supply chain that demands faster response, superior service, and enhanced speed to market. 
The Parkdale family of companies also includes US Cotton, a leading health and beauty aide cotton products company, as well as Parkdale Advanced Materials which makes biodegradable polymers.
Andy holds a business degree from The Citadel. He also is a graduate of the Harvard Business School's Management Development Program and the National Cotton Council's Leadership Program. Andy serves on several boards including the National Council of Textile Organizations, National Cotton Council, and Schweitzer-Mauduit. Andy has been inducted into the Citadel Business School Hall of Fame. He has won numerous awards including the Cotton, Inc. 2002 Achievement Award; Honorary Doctor of Business – The Citadel; and Man of the Year – US Textiles 2002.
Andy is committed to rebuilding US manufacturing and fighting trade cheating. He resides in North Carolina with his wife Pamela where they raised 2 children.
Maria Zieba
Maria Zieba is the Assistant Vice President of International Affairs at the National Pork Producer Council (NPPC). She works on NPPC's trade policy program focusing on opening, maintaining, and increasing market access for U.S. pork. 
Prior to joining NPPC, Maria was a trade policy manager for the National Milk Producers Federation and the U.S. Dairy Export Council, where she worked on various trade issues affecting the dairy industry. Previously, she worked at the U.S. Department of Agriculture's Foreign Agricultural Service, managing capacity building projects aimed at increasing U.S. agricultural exports to emerging markets. 
Maria serves as a Cleared Advisor on the Agricultural Technical Advisory Committee for Trade in Animals and Animal Products, providing input to USDA and USTR on key issues affecting U.S. pork exports. She also serves on the board of directors for the Association of Women in International Trade and Farmers for Free Trade. 
Maria holds a master's degree in International Commerce and Policy from George Mason University.  She received her bachelor's degree from the University of California, Riverside with a double major in Political Science-International Affairs and Spanish.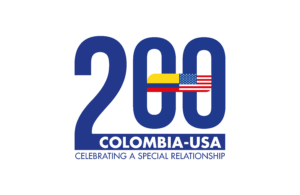 Thank you to our Sponsors!