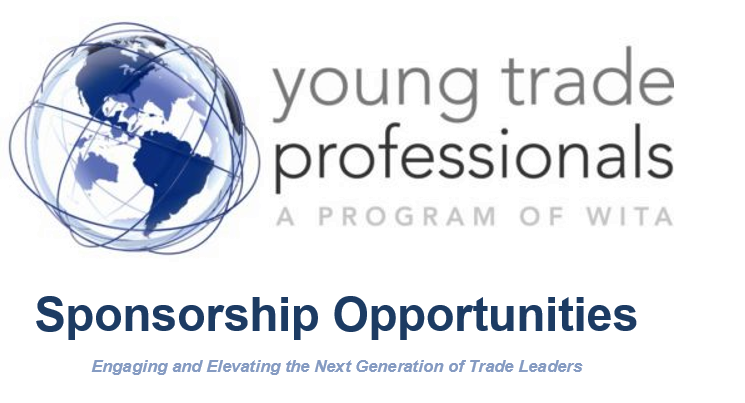 The Young Trade Professionals is the largest network of trade policy professionals under the age of 40. YTP those who have an avid interest in trade and seek an opportunity to translate interest into experience. YTP members work in various different corners of the trade policy community, such as U.S. government, trade associations, think tanks, media, foreign governments, and private sector companies. The portfolio of programs is structured in a way that is as much career-oriented as it is content-oriented.
Over the last 8 years, YTP has grown to over 2,100 members and counting. In the last year, YTP has expanded its reach to Capitol Hill by hosting a new series of Trade on the Hill briefings, along with the regular programming. Through interactive panels, brown bag lunches, hill briefings, happy hours, and professional development workshops, YTP provides its membership free events to invest in the future leaders of the trade policy community.  If you are interested in sponsoring the Young Trade Professionals, please email Diego Anez danez@wita.org
Sponsorship Levels:
Signature Sponsor $20,000
Benefactor $10,000
Supporter $5,000
Contributor $2,500
Sponsorship Benefit Examples:
Recognition on YTP website
Opportunity to provide literature or marketing material at all YTP events
Branding exposure via marketing on items such as:

All YTP Marketing Email Banners
– 4-6 email blasts per event
– Exposure to over 2,100 recipients
All YTP Event Signage
All YTP Event webpages

Opportunity to feature speakers at YTP events and receptions
YTP sponsorship may also come in the form of hosting events. If you are interested in hosting YTP at your office space, please let us know!
Regular Programming
Brown Bag Lunches
Trade on the Hill Briefings
Happy Hours
Policy Panels
Guided Discussions
Professional Development Roundtables
Skills Workshops
Special Events
Holiday Party
Annual Reception
Intensive Trade Seminar for Hill Trade Staff
For a list of past events, please click here (will link to past events on a webpage or we can highlight some of the good events and speakers that we have hosted)