Collection of information on changes in commercial policies for this release ceased on 20 May 2021. What follows is a short comparison of policy intervention in the essential goods sectors (food, medicines, medical equipment, and vaccines) during the first half of 2020 and the first half of this year. Interesting differences in the pattern of trade policy, subsidy, and foreign direct investment-related policy interventions have arisen and are summarised in the following table. Readers should bear in mind that there has been more time to collect information on policy developments in 2020 and that the percentages for 2021 are likely to be revised as more evidence is collected. 
Policy information and related charts can be accessed below.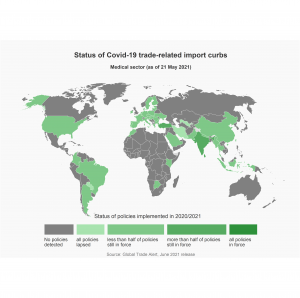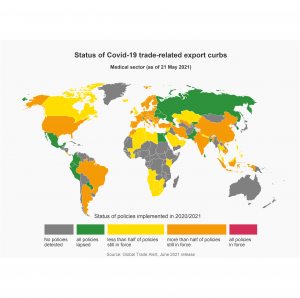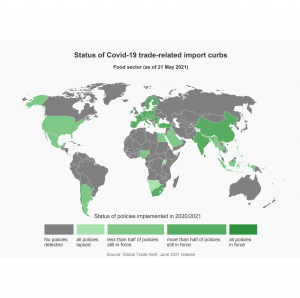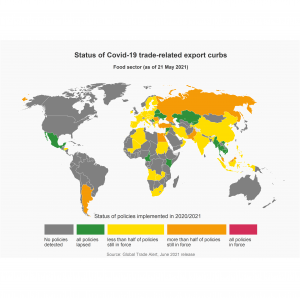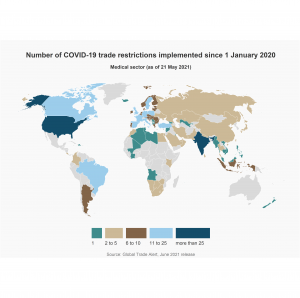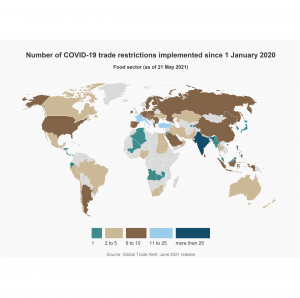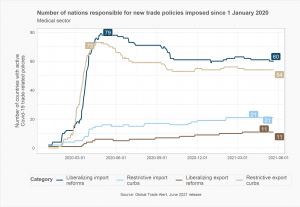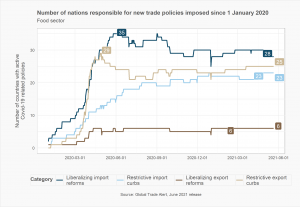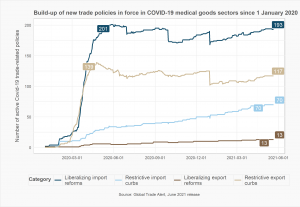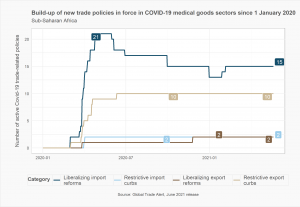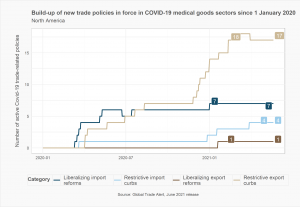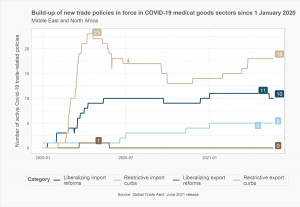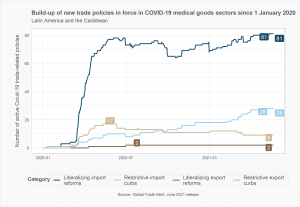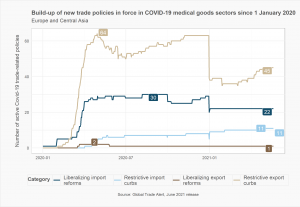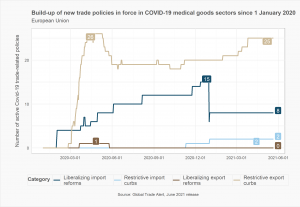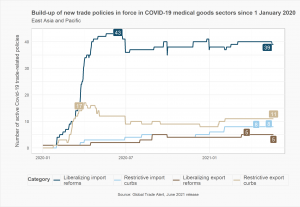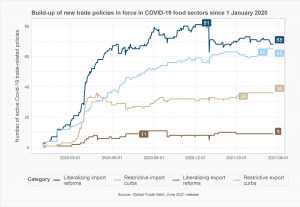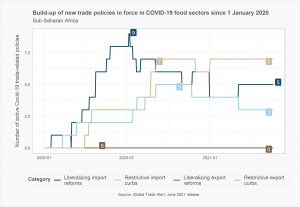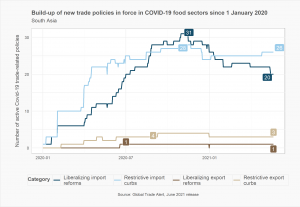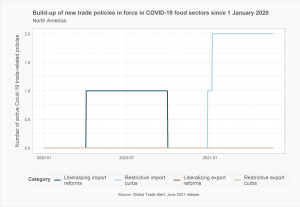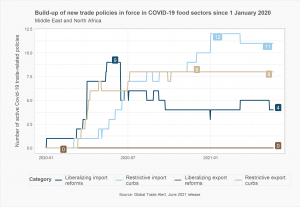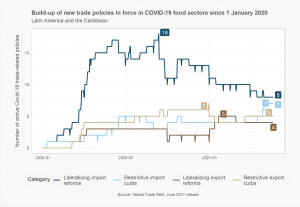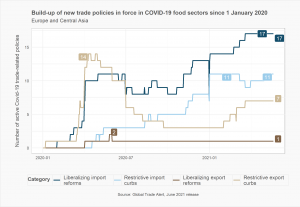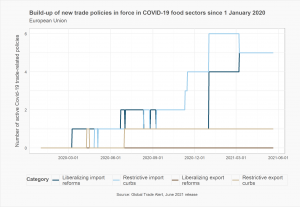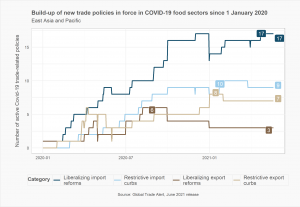 A brief interpretive note can be accessed below.
EGI_Summary_June_2021_release_finalised

To read the full report from Global Trade Alert, please click here.